About Camp Is In Your Heart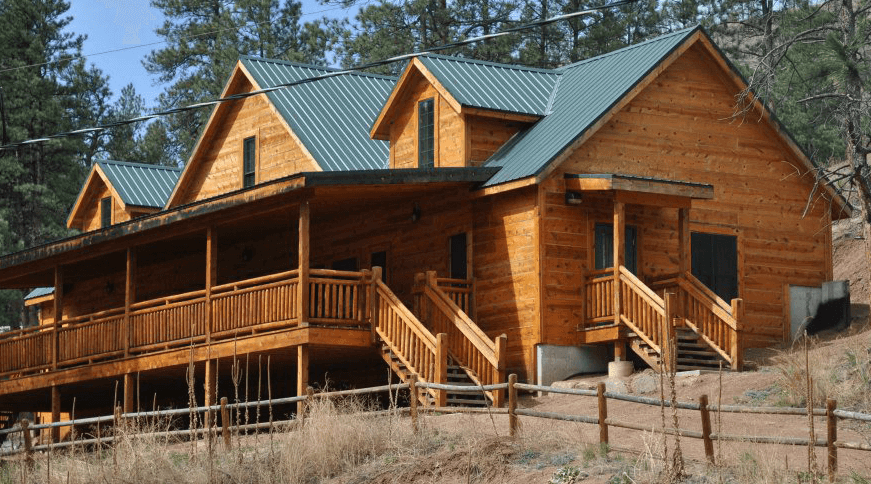 Lodging
Lodges: We have two main lodges in camp; the Loo Lodge and the Woods Lodge. There are two cabins within each lodge, and each cabin houses up to 20 people. Our cozy, heated cabins are bunkhouse-style with bunk beds (approximately 10 bunks in each cabin). There are attached restrooms with shower facilities. Cabins and restrooms are separated by gender.
Cabins: In addition to the lodges, we also have six heated rustic cabins. The cabins are bunkhouse-style with bunk beds, ranging from 6 to 18 beds per cabin. The restroom and shower facilities are just a short walk away.
Tent Platforms: For those who enjoy that rustic feel, we also have nine tent platforms available for use. The tent platforms are seasonal, depending on the weather. They are bunkhouse-style with bunk beds, ranging from 6 to 16 beds per platform. The restroom and shower facilities are just a short walk away.
Facilities and Amenities
Throughout camp, we will have access to both indoor and outdoor spaces for group sessions, break outs, and one on one or small group conversations.
Much of our group time will be spent in the Bennett Lodge, a newly-built, ADA-accessible conference lodge featuring a 60-inch flatscreen and mic/sound system, indoor restrooms, and a rustic stone fireplace.  In addition, we will have access to the Dance Hall Meeting Space and Lions Lodge.
Accessible to both the dance hall and Bennett lodge, the covered pavilion is a great place to host shaded activities outside or used as a breakout space.
It wouldn't be camping without nighttime campfire, s'mores and singing! Three main campfire pits located close to cabins.
Surrounded by 160 acres of wilderness, Camp Shady Brook has a variety of nature trails around camp that enter our canyon area in the Pike National Forest.
Dining
Built in 2010, the Bennett Lodge dining hall will be where you eat all your camp meals.  We offer healthy, nutritious meals for breakfast, lunch and dinner. We also offer a juice, tea and coffee bar.
We also offer meal options for those with dietary restrictions, such as vegetarians and those with allergies. Please let us know during registration if you require special meal considerations and we will be happy to accommodate!
Meet the Team
Torey Ivanic
Intention Catalyst
Torey is an author and founder of Open Space, Mastermind Facilitator and the CEO of Homeopathy First.
She's a four year veteran of camp GLP (three years on crew) and a big believer in the GOOD LIFE project.
Torey has been a Covid Nomad for the past three years. She and her family have traveled through 29 of the United States and Baja Mexico on land, as well as cruised the Bahamas, Dominican Republic, Puerto Rico, Virgin Islands, and beyond on their sailboat, Cosmic Convergence. 

Shannon Gallagher 
Shenanigans Coordinator
I am a Sparketype Sage Advisor who loves to study a wide variety of topics and cheerlead others in their own dreams. My resume includes everything from NCAA and professional athlete, to award winning business owner and entrepreneur. I have formally studied nutrition, massage therapy, finance, and theology but, my favorite jobs include being a wife, mother, and friend.

Heidi Klaubr
Communications Coordinator
Next Steps…
Ready to sign up?  Great!  We are so looking forward to seeing you there!