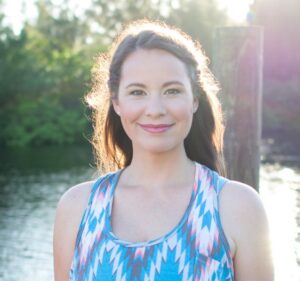 SHELLEY ADELLE, Yoga Teacher, Spiritual Enthusiast, Experimental Human:
Shelley has a passion for yoga, energy management, comparative philosophy and self expression. Professional highlights include NYC Studio Management, Studio Ownership, Teacher Trainings and Retreats.
Raised a military brat, she's farmed in the Texas Hill Country, Managed an Israeli Soap Company, spent ten years in New York pursuing acting, and other adventures that have demanded curiosity and have fostered her Inclusive spirit.
You can follow her @shelleyadelle and @yogaoagodaconcierge #86bs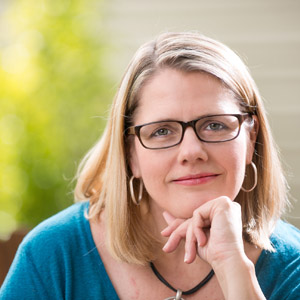 WENDY BAIRD is president and creative director of Insight180, a branding agency for B2B advisory businesses — those that "sell the invisible" and nonprofits. She has been advising companies on positioning strategy, name development, brand identity, and messaging, design and marketing for more than 25 years. Wendy serves on the Leadership Team of Conscious Capitalism of Central Maryland and recently served on the boards or advisory committees of Howard Tech Council, National Family Resiliency Center, Leadership Howard County Steering Committee, and Ignite Howard County. Wendy writes and speaks about naming, positioning strategy, brand differentiation, and the power of purpose in developing a brand. She has facilitated brand and positioning workshops for dozens of coaches/solopreneurs; small, medium and large businesses and organizations, including a division of the World Bank Group. A big picture thinker who thrives on collaboration, Wendy has a talent for drawing out the creative side of even the most left-brained folks. A reiki master, vocal coach, singer and actress in her spare time, she is known to break into song unexpectedly.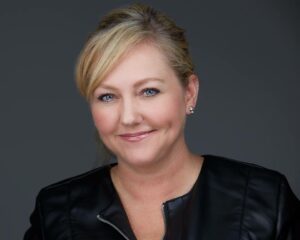 SUZETTE BLAKEMORE has spent over 20 years in the corporate world, moving from a top producing sales person to executive team member. Suzette has led both Learning Development and Business Development divisions. She has worked with thousands of businesses including Fortune 500 companies and small business owners in the U.S., Mexico, Saudi Arabia, Australia, Brazil, Russia, Japan and the UK. In 2012, Suzette joined FranklinCovey as a Regional Productivity Practice leader where she brought concrete understanding about the challenges facing work forces today. In 2015, Suzette was promoted to Managing Director, and now leads teams in California and Hawaii. Suzette spends most of her time working with clients to develop long-term training and performance development strategies. In addition, she delivers keynotes on topics ranging from Leadership to individual contribution and self- motivation. She is Co-Author of the Project Management Essentials for the Unofficial Project Manager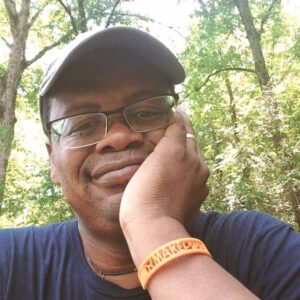 WILLIAM BROWN has spent over 20 years in the Audiovisual and IT Industry serving in a variety of roles such as a technician, coordinator, project manager, sales professional and general manager. he has also worked in a variety of vertical markets such as; Hospitality, Pharmaceutical, Education (K-12 and Higher Education), and Non-Profit Organizations. Working in these various markets and roles gave me the opportunity to become versed in essential business and personal performance practices. He has integrated his awareness and experience into his coaching practice. His unique ability to discover gaps, and his willingness to follow his curiosity, is an essential part of the Shattering the Box style of coaching.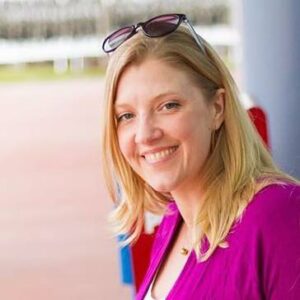 ANGIE COLE is a magic maker. Her style of coaching blends the best of nitty-gritty life coaching, badass business consulting, and soulful intuitive healing. She too has been on the journey of returning to her fierce feminine power and wisdom. Angie has been a coach since the days when no one knew what that meant, and a full-time entrepreneur since 2013.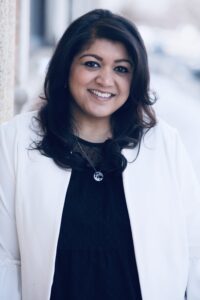 DIMPLE DHABALIA is a leadership + well-being coach with a 20-year history of working in public service and the humanitarian sector, focusing on asylum and refugee related policies and operations.
Dimple is a native of Denver, but has also called California, Greece, India, and DC home. She is an accredited coach with an ACC certification from the International Coaching
Federation and a Certificate in Applied Positive Psychology (CAPP). Dimple's coaching focuses on leadership and well-being using principles of positive psychology to help clients leverage their strengths and connect to their purpose to find greater work/life harmony through mindfulness, resilience building, and wholehearted living.
In addition to being a member of the "will travel for food" club, Dimple has lived and worked in over 40 countries and has had her writing and photography featured in publications, exhibits and galleries in the DC metro area and abroad. Additionally,
Dimple is working on a podcast about savoring and is the founder of Roots in the Clouds, an online well-being platform focused on helping humanitarians move past burnout so they can continue to serve, connect and thrive.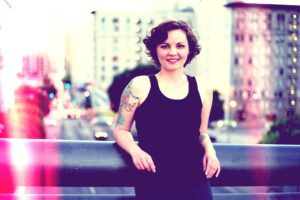 HARMONY LEANNA EICHSTEADT is the Chief Community Officer at Worth The Journey where she coaches heart-centered entrepreneurs in business and marketing. Prior to her role at Worth The Journey she was the Head of Community at Good Life Project, where among other things she helped produce Camp GLP. She has spoken at conferences, retreats, and gatherings around the world, most recently at SXSW in Austin. Harmony holds a BA in Women's and Gender Studies from UT Austin, where she was also awarded the Lora Romero Memorial Award for Interdisciplinary Research in Race, Ethnicity, and Gender. After spending several years as a digital nomad, Harmony settled in Seattle, where she currently lives in an intentional community with an adorable 2 year old, a precocious 12 year old, their parents, and an elderly dog.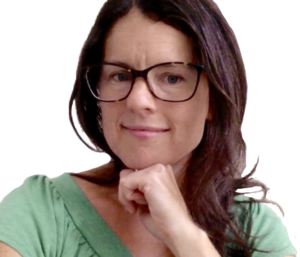 EMILY FELT is a science writer, coach and positive psychology practitioner who creates science-based tools and programs to support health and happiness. Her goal is to share the science of positive psychology with others to inspire curiosity, reflection and rejuvenation and ultimately help improve people's everyday lives. She has worked in public health in the U.S., Latin America and Europe for over a decade managing research and training health professionals in the application of scientific results to public health programs. She's passionate about helping purpose-driven people fill their own pitchers so they can fulfill their mission to serve others and the world. She's passionate about food, family and savoring life.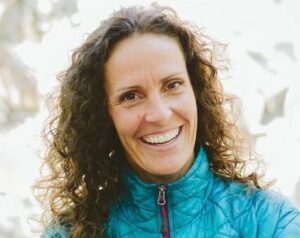 TANIS FRAME
Idealist, Possibilitarian, Thrive Catalyst, Play Evangelist, CEO of Decide to Thrive
Tanis
 Frame is relentlessly curious about what cultivates thriving and what gets in the way.
Tanis
 is a long time facilitator, leadership coach, speaker, and creative play ninja who helps passionate people create the impact they are called to make in the world while thriving deeply in all aspects of their lives.
Whether your vision is to guide one child, to lead a movement, or a team of hundreds, 
Tanis
 believes that it all starts with deeply aligned and integrated personal leadership - without which we can't effectively nor sustainably lead anyone or anything else. She also believes that having fun is our sacred responsibility and that play is the way home. When we decide to thrive, we play by a different set of rules.
Tanis
 serves up insightful science with a whole lot of soul and brings a refreshingly adventurous spirit to exploring our nature that unlocks huge opportunity for change and growth. Transformation has never been this fun.
She is also proud mama to two fierce young girls and is married to her best friend of 25 years and loves to play in the mountains with girlfriends and her pup. You can follow her adventures in thriving, leadership, motherhood and entrepreneurship here:
CINDY GOLDFIELD is a multi-passionate artist and businesswoman who has spent her life in pursuit of authentic expression in many ways. A professional award-winning actor and director, Cindy has over 25 years experience in Event Concept Design, Production and Management. In alignment with her work with actors and singers, she offers Performance Coaching services both for performers, entrepreneurs and media presenters. Cindy also leads Empowered Sexuality for Teens workshops and retreats, offering unbiased, nonjudgmental sexuality information to young people, as well as Empowered Sexuality retreats, personal and group coaching for women of pre- and post-menopause age. Cindy also offers one-on-one, and group Authenticity Coaching for those who are searching to get closer to living an authentic, aligned, creative life. Committed to equality, gender-equity, trans-rights, child-led learning and empowerment. Believer in good laughs, daily meditation, intuition and earth-based spirituality.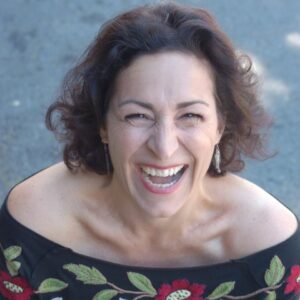 KRISTEN IUPPENLATZ GRECH creates an encouraging and playful environment to access and explore the body, mind and spirit through laughter, play and song. With a lifetime of experience as a singer, actor, director and teacher of improv theatre and Pilates she brings her infectiously exuberant love of movement and performance to her workshops and online courses. She has a BA in drama and extensive credentials to teach Pilates, movement and musical theatre to a wide ranging population. She is the owner of Pilates Home Practice. Kristen loves to sing and dance, stand up paddle board and ski. Keeping up with her active kids and reliving her younger self's joyful experience is her great motivator.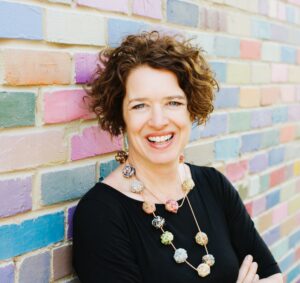 Author and certified coach CYNTHIA MORRIS helps writers, artists and entrepreneurs focus, follow through, and finish their creative work. In 1999, she founded Original Impulse to help people become the writers they've always wanted to be. Cynthia has published seven non-fiction books and a Paris historical novel. Her most recent book is The Busy Woman's Guide to Writing a World-Changing Book. She speaks globally on writing and the creative process and leads retreats. In her online workshops, she guides writers to get their words out, stay committed to their projects, and cross the creative finish line triumphantly. Resources and information about how to create your writer's life are at www.originalimpulse.com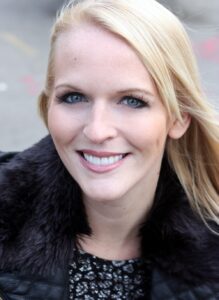 NIKKI GROOM is a business coach & strategist who is on a mission to help you own your voice and use it to grow your business and make a bigger impact. She is the host of Movement Makers, a podcast featuring in-depth conversations and unfiltered stories from business leaders and entrepreneurs who are making a difference on the planet, and founder of The 100 Stories Worth Telling Project, which seeks to amplify the voices of underrepresented entrepreneurs all over the world. Nikki is passionate about the power of storytelling as a way for thought leaders to humanize their businesses, build relationships with the people they most want to serve, and inspire readers into action. She is also a firm believer that all businesses should lead with empathy. Nikki has been hailed as "a force of nature", "a rising superstar" and "one of the best" in her field. She appears in the book Winning the Battle for Attention by Stuart Atkins, was a contributing writer for the book End Sex Trafficking by Erin Giles, and has been featured by over 40 online publications and podcasts. You can find her @NikkiGroom just about everywhere.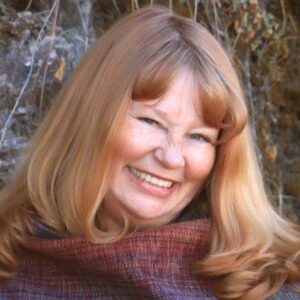 SHERI HOEGER has been a professional artist for over thirty years. Her artistic journey has included the creation of hundreds paintings, murals and finishes. Sheri has taught art techniques for many years and her work has appeared in numerous national publications. Sheri enjoys connecting people to what they hold dear through her artwork, and is thrilled to introduce drawing techniques to experienced artists and novices alike. For more bio information, see www.sherihoeger.com.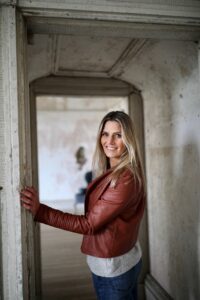 ROBYN IVY is a professional photographer, visual brand strategist, creative director, speaker, and coach with 20 years of experience helping businesses and individual clients transform themselves by shifting their focus and learning to see their world through a new lens. Her desire to look at things from multiple perspectives has given her the ability to see possibilities, truths, and solutions that remain invisible to others. She brings a deep understanding of what holds people back and brings it into the light so it can be seen and overcome. In 2016 Robyn created PROJECT 3.8, a compelling campaign to raise awareness for pediatric cancer, after a close friend lost her 8 year old son Dorian to rhabdomyosarcoma. She produced a traveling gallery show of 20 large scale portraits of local children who were either active cancer fighters or survivors. Her mission was to teach people how to "see" childhood cancer differently and the impact it has on so many families. Prior to making photography her career, Robyn was a avid world traveler. As a teenager she was an exchange student in Germany for a year then later worked with baby chimpanzees in Africa, led German tourists on adventure camping trips in Alaska and beyond, taught English to German students and worked for a year with an anti-hunger coalition in Vermont. In 2001 she became a mom and began the journey of raising her two boys. Robyn shoots for a wide range of commercial, corporate, and editorial clients as well as entrepreneurs and individuals who want to change the world. Passionate about personal growth, she teaches workshops that bridge the gap between photography and personal transformation through shifting perspectives on our lives. She lives in RI with her two sons.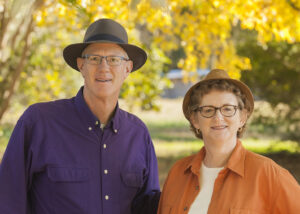 CHARLES and LINDA GUPTON produce short films and still photographs to help businesses tell their stories on the web. They share their 115-acre farm near Raleigh/Durham, NC, with their Australian shepherd, Sadie, and a flock of laying hens. Their newest venture, ReLaunch Your Life, provides resources and support for people who want to relaunch their lives and careers in a more meaningful, purposeful direction.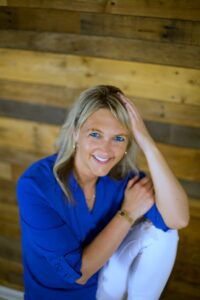 KIM REID serves in a variety of roles. When she isn't performing her mid-level management duties from 8-5, she immerses herself in her wellness passions serving as a Yoga teacher, Reiki master, self-care advocate, and new author of her book, Root Down & Rise Up: Turn your setback into your comeback. Kim currently lives in Michigan's Upper Peninsula with her two boys and her snowshoe cat named Bentley.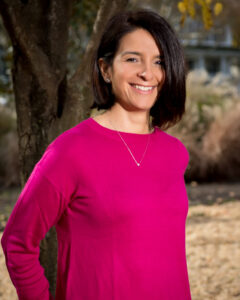 CRIS SGROTT, professional organizer, speaker and author,CPO®, CPO-CD® came to productivity consulting by accident when she was downsized by the economy ten years ago. Searching for an outlet to foster her intuitive nature, embrace her desire to help people and her natural ability to help clients with brain based challenges, she founded Organizing Maniacs in 2007. In addition to holding the CPO®, CPO-CD® credentials, Cris has her Master Trainer certification from ICD. She is a member of CHADD (Children and Adults with Attention Deficit/Hyperactivity Disorder), NAPO (National Association of Productivity & Organizing Professionals), IOCDF (International OCD Foundation), a subscriber with ICD (Institute for Challenging Disorganization), NASMM (Senior Move Management) and was selected to do after- care for the TV show, Hoarders, on A&E.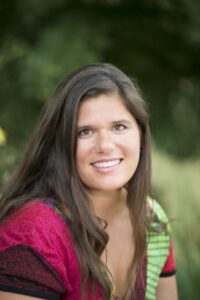 JOANNA SPRTEL WALTERS is a 1994 graduate of the US Naval Academy. She was a Division I swimmer for Navy.  Upon graduation, she went on to become one of the first women serving aboard combatants as a Surface Warfare Officer.  After getting out of the Navy and completing her MBA in 2001, she has enjoyed a very diverse career ranging from Procter & Gamble, Real Estate Investing, REI Course writing, Casino owner/COO and eventually CEO, Principal of a Private Equity Firm–Meridian 105, author of Girl At Sea, Motivational Speaker and e-commerce entrepreneur/coach.  
Joanna spends her downtime enjoying the mountains with her family and can often be found climbing the cliffs of North Table Mountain, running or riding the trails, hiking to the top of 14ers and playing in the snow.  What she treasures most are the adventures she shares with her family!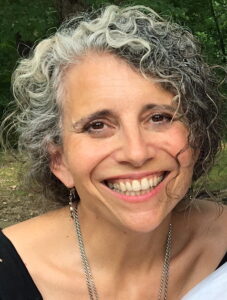 JENNIFER WHITE is a clarity coach and mastermind facilitator. Through her system of decision making, goal setting, and focused coaching,  Jennifer helps her clients leave the thrash of indecision, make choices they feel good about, and achieve their dreams. Jennifer has over two decades of experience as a teacher, over 1,000 followers on Facebook, and is currently writing a book on how leading decision makers do what they do. Jennifer has helped clients find their dream job, finish a book, begin a new business, expand their income, take a chance on a new relationship, and even move countries!   Jennifer speaks and teaches on clarity, decision making, and overcoming overwhelm.