Presenters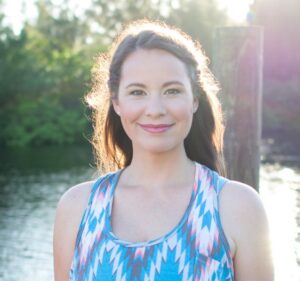 SHELLEY ADELLE, Yoga Teacher, Spiritual Enthusiast, Experimental Human:
Shelley has a passion for yoga, energy management, comparative philosophy and self expression. Professional highlights include NYC Studio Management, Studio Ownership, Teacher Trainings and Retreats. Raised a military brat, she's farmed in the Texas Hill Country, Managed an Israeli Soap Company, spent ten years in New York pursuing acting, and other adventures that have demanded curiosity and have fostered her Inclusive spirit.
---
EARLY MORNING GROUP YOGA SATURDAY & SUNDAY
---
SLOT D // SUNDAY // 10:45 – 12:15
WORKSHOP: ENERGY MANAGEMENT
How shifting/expanding our focus can lead to deep insight and efficient problem solving. This workshop blends lessons from the Yogic Philosophical teachings of the Vayus and the Petyote Religions teachings of the Five Points of Attention. Lecture, Practical Application + Q&A.
BREAKOUT:
MANTRA AND MEDITATION 
You can follow her @shelleyadelle and @yogaoagodaconcierge #86bs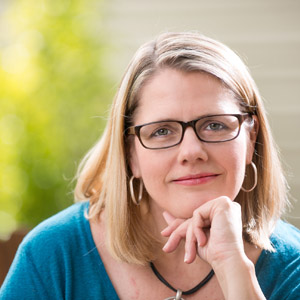 WENDY BAIRD is president and creative director of Insight180, a branding agency for B2B advisory businesses — those that "sell the invisible" and nonprofits. She has been advising companies on positioning strategy, name development, brand identity, and messaging, design and marketing for more than 25 years. Wendy serves on the Leadership Team of Conscious Capitalism of Central Maryland and recently served on the boards or advisory committees of Howard Tech Council, National Family Resiliency Center, Leadership Howard County Steering Committee, and Ignite Howard County. Wendy writes and speaks about naming, positioning strategy, brand differentiation, and the power of purpose in developing a brand. She has facilitated brand and positioning workshops for dozens of coaches/solopreneurs; small, medium and large businesses and organizations, including a division of the World Bank Group. A big picture thinker who thrives on collaboration, Wendy has a talent for drawing out the creative side of even the most left-brained folks. A reiki master, vocal coach, singer and actress in her spare time, she is known to break into song unexpectedly.
---
SLOT C // SATURDAY // 3:45 – 5:15
WORKSHOP:  JUST BE YOU. BEING YOUR BRAND
Your authentic, unique self is always better than trying to be like someone else. What are your unique brand traits, what's different about you and why does it matter? Like many here, you are ready to make an impact on the world! …but like the cobbler, perhaps, you're so busy trying to help others you either don't take the time to figure out your own unique business and brand, don't know how or don't have the objectivity to do it. It's important to clarify your brand, define what's different and communicate why that matters. In this hands-on Branding Workshop we'll do just that — define and embrace your brand personality, begin working on key brand messaging language that works and provide guidance on developing a brand style board.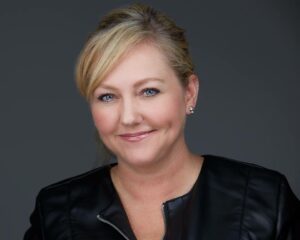 SUZETTE BLAKEMORE has spent over 20 years in the corporate world, moving from a top producing sales person to executive team member. Suzette has led both Learning Development and Business Development divisions. She has worked with thousands of businesses including Fortune 500 companies and small business owners in the U.S., Mexico, Saudi Arabia, Australia, Brazil, Russia, Japan and the UK. In 2012, Suzette joined FranklinCovey as a Regional Productivity Practice leader where she brought concrete understanding about the challenges facing work forces today. In 2015, Suzette was promoted to Managing Director, and now leads teams in California and Hawaii. Suzette spends most of her time working with clients to develop long-term training and performance development strategies. In addition, she delivers keynotes on topics ranging from Leadership to individual contribution and self- motivation. She is Co-Author of the Project Management Essentials for the Unofficial Project Manager
---
SLOT B // SATURDAY // 2:00 – 3:30
WORKSHOP:  LIFE IS A PROJECT
No matter who you are or what you do, chances are, your life is filled with projects. In fact, every idea and every big decision can be made more effectively with the application of a simple project management framework. In this work session you will learn how to initate, plan, execute, monitor and close your most important projects. You'll also learn how to maximize both people and processes for real success. If you're struggling to get your projects started or keep your projects organized, this workshop is for you.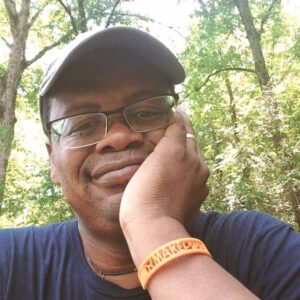 WILLIAM BROWN has spent over 20 years in the Audiovisual and IT Industry serving in a variety of roles such as a technician, coordinator, project manager, sales professional and general manager. he has also worked in a variety of vertical markets such as; Hospitality, Pharmaceutical, Education (K-12 and Higher Education), and Non-Profit Organizations. Working in these various markets and roles gave me the opportunity to become versed in essential business and personal performance practices. He has integrated his awareness and experience into his coaching practice. His unique ability to discover gaps, and his willingness to follow his curiosity, is an essential part of the Shattering the Box style of coaching.
---
SLOT B // SATURDAY // 2:00 – 2:45
BREAKOUT:  BEYOND OUR LABELS 
How we show up in the world appears to be getting more and more important. Being around people who love, honors and appreciates us is now a number one priority. But who are you? Are you who you think you are? or Are you who others think you are? In this session we will have a conversation about the Labels that define us and the Labels that confine us in our work life, our personal life and in our private life so we can regain our power of choice.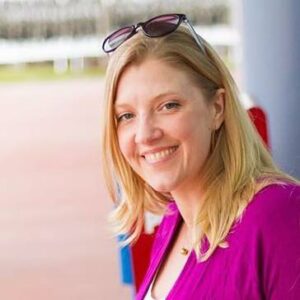 ANGIE COLE is a magic maker. Her style of coaching blends the best of nitty-gritty life coaching, badass business consulting, and soulful intuitive healing. She too has been on the journey of returning to her fierce feminine power and wisdom. Angie has been a coach since the days when no one knew what that meant, and a full-time entrepreneur since 2013.
---
SLOT C // SATURDAY // 3:45 – 5:15
WORKSHOP:  WHEN FEMININE IS FIERCE: Using Flow to Grow Your Business
We see 'the rise of the feminine' all around us, but in many ways, we're still missing the mark. In this session, we'll explore how to truly engage your feminine instincts, and balance them with your masculine drive, to create the impact you dream of having in your business, and on the world. The world needs what you have, and right now, you're working harder than you need to be. Second guessing yourself is wearing you out, and something has to change. You're closer than you realize; it's just a matter of balancing the energetic equation.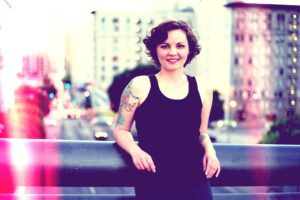 HARMONY LEANNA EICHSTEADT is the Chief Community Officer at Worth
---
The Journey where she coaches heart-centered entrepreneurs in business and marketing. Prior to her role at Worth The Journey she was the Head of Community at Good Life Project, where among other things she helped produce Camp GLP. She has spoken at conferences, retreats, and gatherings around the world, most recently at SXSW in Austin. Harmony holds a BA in Women's and Gender Studies from UT Austin, where she was also awarded the Lora Romero Memorial Award for Interdisciplinary Research in Race, Ethnicity, and Gender. After spending several years as a digital nomad, Harmony settled in Seattle, where she currently lives in an intentional community with an adorable 2 year old, a precocious 12 year old, their parents, and an elderly dog.
---
KEYNOTE SPEAKER
---
SLOT B // SATURDAY // 2:00 – 2:45
BREAKOUT:  COMMUNITY BUILDING LABORATORY 
Bring your questions and issues around community building – the more specific, weird, and vulnerable, the better. These questions can cover your personal life, professional goals, activist aspirations, spiritual challenges, and anything else that could conceivably fall under the banner of community. Together, as a community (so meta) we'll brainstorm solutions
and action steps for you to take home with you. We'll also use your real-life scenarios to tease out community frameworks and guidelines that everyone can apply to building community, however that might look to you.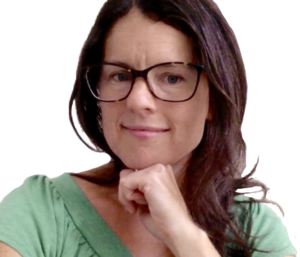 EMILY FELT is a science writer, coach and positive psychology practitioner who creates science-based tools and programs to support health and happiness. Her goal is to share the science of positive psychology with others to inspire curiosity, reflection and rejuvenation and ultimately help improve people's everyday lives. She has worked in public health in the U.S., Latin America and Europe for over a decade managing research and training health professionals in the application of scientific results to public health programs. She's passionate about helping purpose-driven people fill their own pitchers so they can fulfill their mission to serve others and the world. She's passionate about food, family and savoring life.
---
SLOT A // SATURDAY // 11:00 – 11:45
BREAKOUT:  ENERGY MANAGEMENT FOR CREATIVES
In this session we will review tools from positive psychology that we can put to use to help keep our energy up, stay in the creative space, and build the habits and practices that help us follow through on our projects even when we're not in the zone anymore. Participants will leave with their own "energy plan" and a better understanding of the intersection between self-awareness, self-care, energy levels and creative power.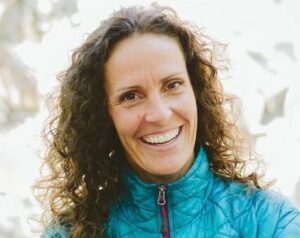 TANIS FRAME 
Idealist, Possibilitarian, Thrive Catalyst, Play Evangelist, CEO of Decide to Thrive Tanis Frame is relentlessly curious about what cultivates thriving and what gets in the way. Tanis is a long time facilitator, leadership coach, speaker, and creative play ninja who helps passionate people create the impact they are called to make in the world while thriving deeply in all aspects of their lives. Whether your vision is to guide one child, to lead a movement, or a team of hundreds, Tanis believes that it all starts with deeply aligned and integrated personal leadership – without which we can't effectively nor sustainably lead anyone or anything else. She also believes that having fun is our sacred responsibility and that play is the way home. When we decide to thrive, we play by a different set of rules. Tanis serves up insightful science with a whole lot of soul and brings a refreshingly adventurous spirit to exploring our nature that unlocks huge opportunity for change and growth. Transformation has never been this fun. She is also proud mama to two fierce young girls and is married to her best friend of 25 years and loves to play in the mountains with girlfriends and her pup. You can follow her adventures in thriving, leadership, motherhood and entrepreneurship here:  
www.tanisframe.com
Facebook: 
https://www.facebook.com/tanisframepage/
Instagram:  
https://www.instagram.com/tanis_frame/
---
SLOT B // SATURDAY // 2:00 – 3:30
WORKSHOP: PLAYING BY A DIFFERENT SET OF RULES 
Play is the way home and 'deep play' is the secret sauce for thriving leaders, businesses, communities and families. When we decide to thrive we play by a different set of rules. Curious? Join Tanis for this creative interactive session to uncover powerful clarity and insight about what is cultivating thriving in your life/business/movement and more importantly, what is getting in the way. Join this powerful playshop to not only learn, but rather to experience how PLAY IS THE WAY. There might even be some paint involved – just for fun! You will leave with YOUR one golden insight that might just change everything for you. Can't wait!
---
CINDY GOLDFIELD is a multi-passionate artist and businesswoman who has spent her life in pursuit of authentic expression in many ways. A professional award-winning actor and director, Cindy has over 25 years experience in Event Concept Design, Production and Management. In alignment with her work with actors and singers, she offers Performance Coaching services both for performers, entrepreneurs and media presenters. Cindy also leads Empowered Sexuality for Teens workshops and retreats, offering unbiased, nonjudgmental sexuality information to young people, as well as Empowered Sexuality retreats, personal and group coaching for women of pre- and post-menopause age. Cindy also offers one-on-one, and group Authenticity Coaching for those who are searching to get closer to living an authentic, aligned, creative life. Committed to equality, gender-equity, trans-rights, child-led learning and empowerment. Believer in good laughs, daily meditation, intuition and earth-based spirituality.
---
SLOT B // SATURDAY // 2:45 – 3:15
BREAKOUT:  Your Authentic Voice: Performance Coaching for Social Media Presenters, Entrepreneurs and Public Speakers
Often times it takes a glass of wine for adults to "wax loquacious" when what we're after is the ease in communication that a little kid has when he's pretending to be a pirate. The commitment to telling the story so deeply that all sense of self-confidence flows naturally. Many analysts rank public speaking as one of the highest human fear yet, in our current world we need to do it over and over and over again. Our businesses depend upon it. Without comfort in public speaking, we come off stilted, awkward and ultimately untrustworthy. Let's break through that veneer of awkwardness and find natural ease and confidence through games and exercises designed to bring us back to child-like ease, with a sense of open-minded curiosity and vulnerability. Using techniques to build comfort and connection, we will work as a group as well as individual coaching (masterclass format) to illustrate and embrace a more authentic way of connecting through our presentations.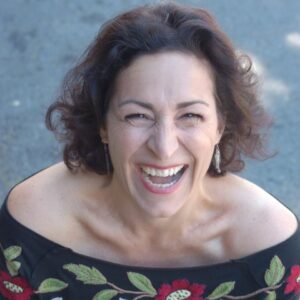 KRISTEN IUPPENLATZ GRECH creates an encouraging and playful environment to access and explore the body, mind and spirit through laughter, play and song. With a lifetime of experience as a singer, actor, director and teacher of improv theatre and Pilates she brings her infectiously exuberant love of movement and performance to her workshops and online courses. She has a BA in drama and extensive credentials to teach Pilates, movement and musical theatre to a wide ranging population. She is the owner of Pilates Home Practice. Kristen loves to sing and dance, stand up paddle board and ski. Keeping up with her active kids and reliving her younger self's joyful experience is her great motivator.
---
SLOT D // SUNDAY // 11:30 – 12:15
BREAKOUT #1:  PLAYING WITH SAFETY AND RISK
TAKE THE LEAP! JUMP AND THE NET WILL APPEAR! WHAT IF I FALL? OH, BUT WHAT IF YOU FLY?
We've all heard these platitudes and felt the sticky sweat dripping down our collars as we try to convince ourselves to 'just do it'! Being an entrepreneur means taking calculated risks but we spend an inordinate amount of time sitting on our butts making decisions without having our minds and bodies in harmonious agreement about the actual danger we're in. What fun is being a human without testing our limits and reaching new heights? Get your body on board and you can really take off! Let's play again! Let's explore the kinds of games we played as kids to train our body's response to real or imagined danger. Our Vagus Nerve is the longest nerve in our body, it connects the brain to the gut, regulates many of our body's systems and controls our fight or flight response. Get your nervous system in synch with your bold entrepreneurial choices and watch out world! The body doesn't make a distinction between real and imagined danger and a parasympathetic nervous system that overreacts can wreak havoc on our best laid plans. Get out in front of your fear! Practice responding to wildly dangerous situations; dragons, hot lava, sudden cliff drop offs. In no time, releasing a new blogpost will seem like child's play!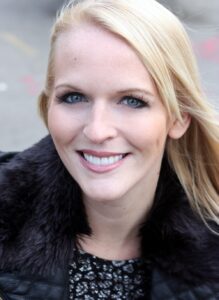 NIKKI GROOM is a business coach & strategist who is on a mission to help you own your voice and use it to grow your business and make a bigger impact. She is the host of Movement Makers, a podcast featuring in-depth conversations and unfiltered stories from business leaders and entrepreneurs who are making a difference on the planet, and founder of The 100 Stories Worth Telling Project, which seeks to amplify the voices of underrepresented entrepreneurs all over the world. Nikki is passionate about the power of storytelling as a way for thought leaders to humanize their businesses, build relationships with the people they most want to serve, and inspire readers into action. She is also a firm believer that all businesses should lead with empathy. Nikki has been hailed as "a force of nature", "a rising superstar" and "one of the best" in her field. She appears in the book Winning the Battle for Attention by Stuart Atkins, was a contributing writer for the book End Sex Trafficking by Erin Giles, and has been featured by over 40 online publications and podcasts. You can find her @NikkiGroom just about everywhere.
---
SLOT D // SUNDAY // 10:45 – 12:15
WORKSHOP:  How to build your business and your brand from the inside out
When you're bootstrapping a business from the ground up as a solopreneur, it's easy to be distracted by bright shiny objects, or overwhelmed by "all the things" you need to do to move your business forward. But when you slow down enough to tune into what's true for you and the people you most want to serve, you'll discover new ways to create a successful, sustainable business – one that allows you to show up wholeheartedly and use your immeasurable power for good.
CHARLES and LINDA GUPTON produce short films and still photographs to help businesses tell their stories on the web. They share their 115-acre farm near Raleigh/Durham, NC, with their Australian shepherd, Sadie, and a flock of laying hens. Their newest venture, ReLaunch Your Life, provides resources and support for people who want to relaunch their lives and careers in a more meaningful, purposeful direction.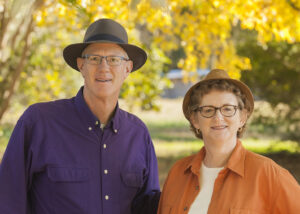 ---
SLOT A // SATURDAY // 10:15-11:45
WORKSHOP: GROWING TOGETHER – Keeping Your Relationships Healthy During Times of Personal Growth
What happens when you're on fire about a new direction in your life or work – but your spouse or partner isn't on the same page?
Or maybe that significant person in your life is up for a new venture, but figuring out the path the two of you will take to get there is proving more uncertain and challenging than you expected.
Charles and Linda Gupton have been marriage – and business – partners for 40 years. They've navigated their way through several major shifts in their lives and careers over the years – and will share with you some of what they've learned about how to keep your closest relationships healthy, especially during times of change and growth.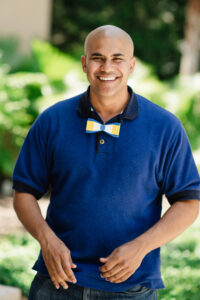 JEFF HARRY shows individuals and companies how to tap into their true selves, to feel their happiest and most fulfilled — all by playing.
Jeff has worked with Google, Microsoft, Southwest Airlines, Adobe, the NFL, Amazon and Facebook, helping their staff to infuse more play into the day-to-day. 
His play work has been featured on AJ+, SoulPancake, the SF Chronicle, and CNN.
While we spend most of our time pretending to be important, serious grownups, it's when we let go of that facade and just play, that the real magic happens.  Fully embracing your own nerdy genius — whatever that is — gives you the power to make a difference and change lives.
Jeff believes that we already have many of the answers we seek, and by simply unleashing our inner child, we can find our purpose and, in turn, help to create a better world.
---
KEYNOTE SPEAKER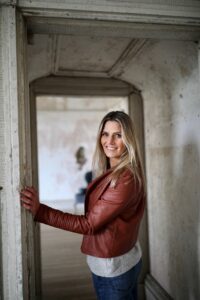 ROBYN IVY is a professional photographer, visual brand strategist, creative director, speaker, and coach with 20 years of experience helping businesses and individual clients transform themselves by shifting their focus and learning to see their world through a new lens. Her desire to look at things from multiple perspectives has given her the ability to see possibilities, truths, and solutions that remain invisible to others. She brings a deep understanding of what holds people back and brings it into the light so it can be seen and overcome. In 2016 Robyn created PROJECT 3.8, a compelling campaign to raise awareness for pediatric cancer, after a close friend lost her 8 year old son Dorian to rhabdomyosarcoma. She produced a traveling gallery show of 20 large scale portraits of local children who were either active cancer fighters or survivors. Her mission was to teach people how to "see" childhood cancer differently and the impact it has on so many families. Prior to making photography her career, Robyn was a avid world traveler. As a teenager she was an exchange student in Germany for a year then later worked with baby chimpanzees in Africa, led German tourists on adventure camping trips in Alaska and beyond, taught English to German students and worked for a year with an anti-hunger coalition in Vermont. In 2001 she became a mom and began the journey of raising her two boys. Robyn shoots for a wide range of commercial, corporate, and editorial clients as well as entrepreneurs and individuals who want to change the world. Passionate about personal growth, she teaches workshops that bridge the gap between photography and personal transformation through shifting perspectives on our lives. She lives in RI with her two sons.
---
SLOT D // SUNDAY // 10:45 – 12:15
WORKSHOP:  SHIFT YOUR FOCUS: Personal Transformation Through a New Lens
What if I told you that learning to see differently can change your life? Trust me, it can. And in this workshop I am going to show you how. Have you ever stopped to consider that the way we look at and experience our world is often done by default? Did you know that our vision can be strengthened, like a muscle, and when we exercise it, it transforms, changing the way we view our world and ourselves? Each of us perceives our experience through our own unique lens, from our personal vantage point, but did you know that lens can be swapped out for others in our arsenal that would drastically changed the results? Knowing how to see through a new "lens" is a life skill that can help you get unstuck, remove obstacles and get you moving forward again towards more of what you really want. Shifting our focus has the power to help us change the way we see, think, and feel but we have to know how to use this tool to do so.
In this workshop, you will learn: • How to exercise your "seeing" muscle and cultivate your unique viewpoint while also improving your photography skills • Why seeing on purpose can give you the power to change your life • How to turn a simple photo (noticing) walk into an instrument for inner transformation • Ways to cultivate mindfulness and deepen your connection to your world using your camera/iPhone • Unique ways to get unstuck with an unexpected problem-solving tool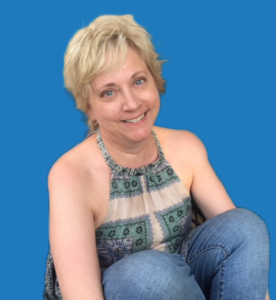 JENNIFER JINES
Chief Kindness/Visionary Officer of Kindagious
---
BREAKOUT: KINDAGIOUS POP UP
Jennifer will be setting up shop at Camp. Consider her your one-stop shop for all things playful kindness. She'll have activities, crafts and ideas for both your camp experience and life "after camp". Feel free to visit her pop up to connect (grab a hug, high five, geek out on the science of connection/kindness, or have a listening ear) OR to disconnect and practice self-kindness (Yes it's possible to be overwhelmed by too much goodness aka: drinking from a fire hose).
The pop up will be open most of the weekend, so come by whenever makes sense for YOU. After all, it's a little hard to schedule when you'll need some kindness! 💜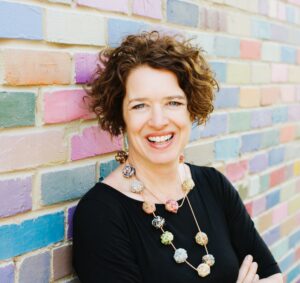 Author and certified coach CYNTHIA MORRIS helps writers, artists and entrepreneurs focus, follow through, and finish their creative work. In 1999, she founded Original Impulse to help people become the writers they've always wanted to be. Cynthia has published seven non-fiction books and a Paris historical novel. Her most recent book is The Busy Woman's Guide to Writing a World-Changing Book. She speaks globally on writing and the creative process and leads retreats. In her online workshops, she guides writers to get their words out, stay committed to their projects, and cross the creative finish line triumphantly. Resources and information about how to create your writer's life are at www.originalimpulse.com
---
SLOT A // SATURDAY // 10:15-11:45
WORKSHOP:  GET STARTED WRITING YOUR BOOK
You've had a book idea simmering in you forever. It's time to bring it off
the back burner and into your life now.
But how to start? You might have a clear idea but are unsure of how to organize your material and actually do the writing.
Join writer's coach Cynthia Morris to finally get started writing your book. Together we will:
• Clarify your book's focus for you and your readers.
• Learn simple practices that get you into the writing groove.
• Identify strategies to write even when you don't have a lot of time.
You will leave with a 30-day quick start plan and practices that will get you started – and keep you writing. This class is best for non-fiction books but fiction writers can benefit too.
Bring a notebook and/or your preferred electronic device to write in. This is an interactive class, and you will get started writing right away!
From the many workshops she's taught and the coaching she's done with authors over the last twenty years, Cynthia knows there are people out there with powerful stories to tell. Her mission is to inspire and empower them to share their wisdom. Getting their books out provides a path to the kind of change needed in the world, and she views helping them as her contribution to peace and healing. You'll leave her class with a 30-day, quick start plan and practices that will get you started – and keep you
writing! The class is geared toward non-fiction books, but fiction writers can benefit too. Cynthia has written and published both. Get ready to get your book out of your head and onto the page!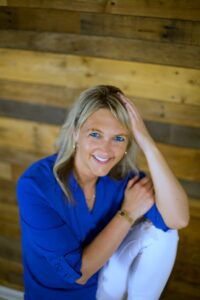 KIM REID serves in a variety of roles. When she isn't performing her mid-level management duties from 8-5, she immerses herself in her wellness passions serving as a Yoga teacher, Reiki master, self-care advocate, and new author of her book, Root Down & Rise Up: Turn your setback into your comeback. Kim currently lives in Michigan's Upper Peninsula with her two boys and her snowshoe cat named Bentley.
---
SLOT C // SATURDAY // 3:45 – 4:30
BREAKOUT:  RESTORATIVE YOGA AND REIKI
Take a break from play and allow your body, mind, and spirit to be restored by relaxing into restorative yoga poses along with receiving hands-on or off Reiki energy during this breakout session.
CRIS SGROTT, professional organizer, speaker and author,CPO®, CPO-CD® came to productivity consulting by accident when she was downsized by the economy ten years ago. Searching for an outlet to foster her intuitive nature, embrace her desire to help people and her natural ability to help clients with brain based challenges, she founded Organizing Maniacs in 2007. In addition to holding the CPO®, CPO-CD® credentials, Cris has her Master Trainer certification from ICD. She is a member of CHADD (Children and Adults with Attention Deficit/Hyperactivity Disorder), NAPO (National Association of Productivity & Organizing Professionals), IOCDF (International OCD Foundation), a subscriber with ICD (Institute for Challenging Disorganization), NASMM (Senior Move Management) and was selected to do after- care for the TV show, Hoarders, on A&E.
---
SLOT D // SUNDAY // 10:45 – 11:30
BREAKOUT:  DO MORE WORK IN LESS TIME
Time Management is very difficult for most people. I am going to give you 3 strategies to help you be more productive. When most of our clients ask for better Time Management tools, what they are really asking for is Attention and Energy Management tools. The key to understanding your most productive time is understanding your body and brain energy. Have you ever heard of Chronotypes? We will talk about them, and how to figure yours out during this session. Understanding your Chronotype will change the way you look at your productivity, and understanding them it will help you get more work done in less time.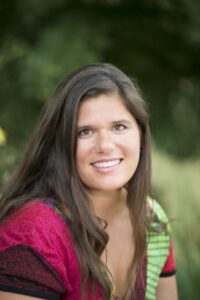 JOANNA SPRTEL WALTERS is a 1994 graduate of the US Naval Academy. She was a Division I swimmer for Navy.  Upon graduation, she went on to become one of the first women serving aboard combatants as a Surface Warfare Officer.  After getting out of the Navy and completing her MBA in 2001, she has enjoyed a very diverse career ranging from Procter & Gamble, Real Estate Investing, REI Course writing, Casino owner/COO and eventually CEO, Principal of a Private Equity Firm–Meridian 105, author of Girl At Sea, Motivational Speaker and e-commerce entrepreneur/coach.  
Joanna spends her downtime enjoying the mountains with her family and can often be found climbing the cliffs of North Table Mountain, running or riding the trails, hiking to the top of 14ers and playing in the snow.  What she treasures most are the adventures she shares with her family!
---
SLOT C // SATURDAY // 4:30 – 5:15
BREAKOUT:  TAP INTO THE WARRIOR WITHIN
I believe that we are so much stronger and more capable than we give ourselves credit for… and that there is beauty and strength even in your vulnerability and asking for help when you need it most. Through this workshop, I will help people to get back in touch with that part of themselves.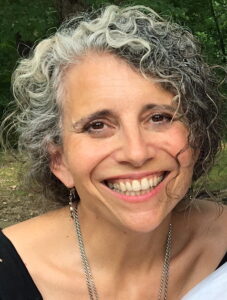 JENNIFER WHITE is a clarity coach and mastermind facilitator. Through her system of decision making, goal setting, and focused coaching,  Jennifer helps her clients leave the thrash of indecision, make choices they feel good about, and achieve their dreams. Jennifer has over two decades of experience as a teacher, over 1,000 followers on Facebook, and is currently writing a book on how leading decision makers do what they do. Jennifer has helped clients find their dream job, finish a book, begin a new business, expand their income, take a chance on a new relationship, and even move countries!   Jennifer speaks and teaches on clarity, decision making, and overcoming overwhelm.
---
SLOT C // SATURDAY // 3:45 – 5:15
WORKSHOP:  OVERCOMING OVERWHELM
Overwhelm seems to be the "new normal" in our modern lives, and as a business owner the challenge is double. Small things feel unmanageable, big things feel insurmountable, and at its worst, you feel paralyzed; unable to do the very things you know will move your business forward and make you feel good again. This workshop provides tools to get clear of overwhelm and a framework to prevent becoming overwhelmed in the future.